On February 14, 1869, women of Utah proudly stepped up to the voting booth and marked their place in history as the first female voters in the United States.
In an effort to shed light on Utah's rich history of supporting women's rights, Neylan McBaine established Better Days 2020, a nonprofit intended to popularize Utah women's history in creative and communal ways. The organization's website reads, "We believe that by exploring the legacy of our past, we make Utah a better place for women in the future." McBaine acknowledges the significance of 2020 commemorating not only the 150th anniversary of the first woman to vote in the nation but also the 100th anniversary of the Nineteenth Amendment, which granted suffrage to all women in the United States.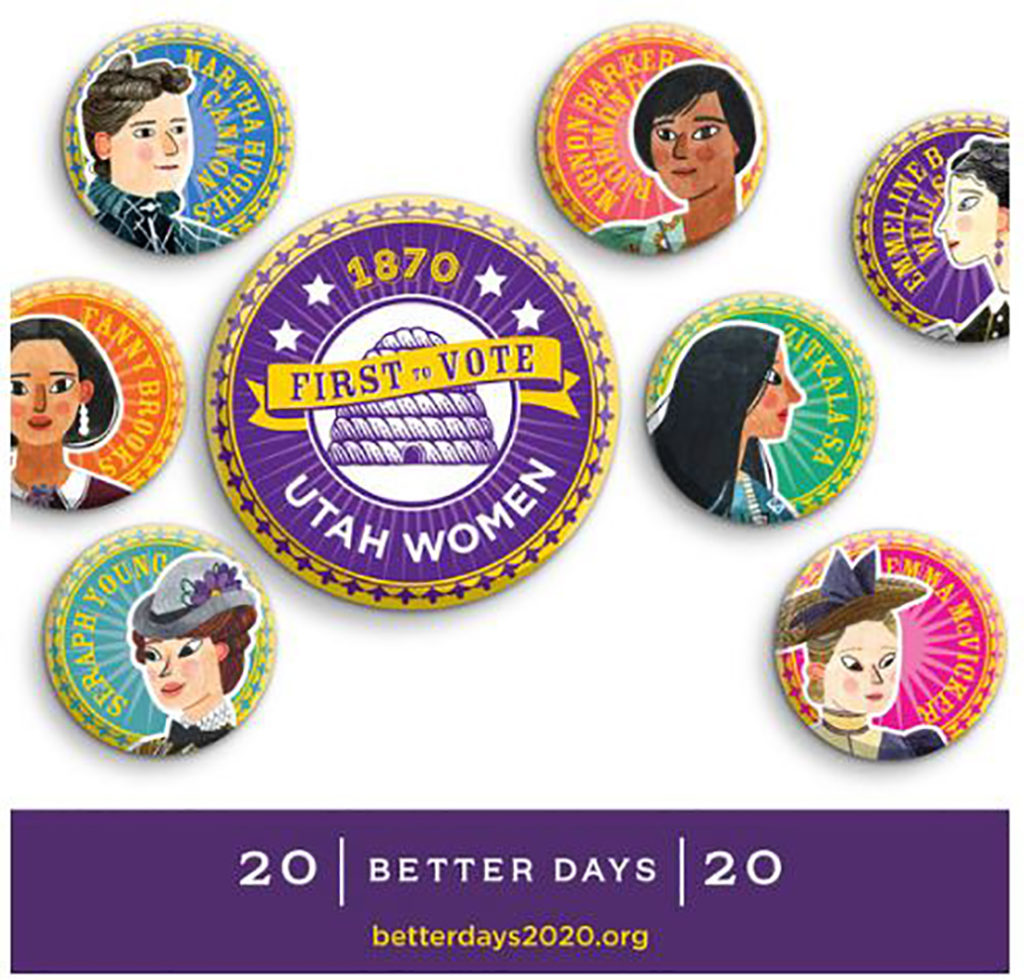 To educate individuals about the women who helped shape Utah history, the Better Days 2020 team commissioned Utah illustrator Brooke Smart to create portraits of influential Utah women's rights activists. These portraits are available on postcards, limited edition prints, pins, coloring pages, and more at www.betterdays2020.com. McBaine states, "Art, images, and photographs have a huge impact on the way we feel about social change."
Addressing BYU Law students at a Law and Social Change Forum, McBaine described the process for social change: "As hearts and minds change, [it plants] those seeds of cultural change, pushing against the door. Then, finally, when the door is ready, it opens for legal codification." She indicated that when a cultural shift comes in conjunction with legal change, real social innovation occurs: "The skills you're learning here at the law school are going to be invaluable to any movement to create positive change in your lifetime. The awareness of how the law can interact with cultural change is a really powerful equation that you can all take to your future."
BYU Law's Law and Social Change Initiative
Acknowledging the social injustices in our communities, a growing body of law students and faculty recognize that law can affect behavior and promote social change. Their interest in making a difference encouraged the development of the law and social change lecture series, bringing in experts from the field who have invested in improving lives.