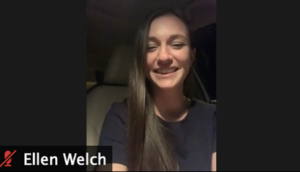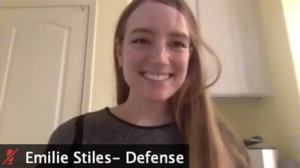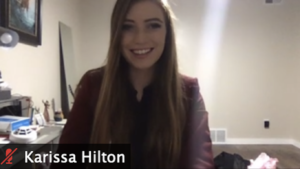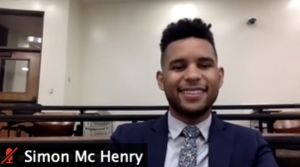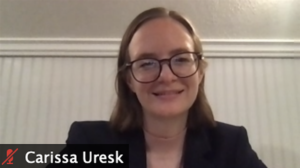 Since 2018, BYU Law's Trial Advocacy program has been preparing students to become highly skilled future courtroom litigators by teaching trial advocacy in a hands-on, active learning environment.  Consisting of regular training sessions with seasoned attorneys, drills, and meaningful coaching, the Trial Advocacy program is focused on creating a seamless transition between the study of law and the practice of law for new trial attorneys.
The annual Linda J. Anderson Trial Advocacy Competition is a multi-round, elimination style tournament with local judges, attorneys, and legal practitioners serving as judges for the participants' performances. It is a highlight of the Trial Advocacy program experience. The competition not only provides future lawyers with the opportunity to practice and hone their trial and advocacy skills, it also provides a chance for participants to receive valuable feedback.
This year, 3L's Simon McHenry and Carissa Uresk competed against their classmates Ellen Welch and Emilie Stiles in the final round of the competition. The teams battled it out via Zoom in the first-ever completely online trial advocacy competition. After diligent preparation, each team zealously advocated, resulting in a single point difference in their total scores.  In the end, the Welch-Stiles team were the winners.  Emilie Stiles, who earned her undergraduate degree in Public Relations from BYU, hopes to become a prosecutor in California. Ellen Welch plans to practice in criminal and family law. According to Welch, the competition was "the perfect opportunity for me to enhance my trial skills and gain confidence in front of a judge. [It] was easily the highlight of law school for me!" Karissa Hilton, a 2L, received the Best Orator award. "I am driven by the human component of the law and the ability it affords to provide meaningful service," Hilton says.  "I want to utilize my law degree to interact with others and assist them with the problems that they are facing." 
Linda J. Anderson ('91), is credited with creating the Trial Advocacy program at BYU Law.  Her passion for the law, advocacy, and trial work continues to serve as an inspiration to the law students who benefit from her efforts to elevate the practice of law through the learning and practice that trial advocacy offers.  
The BYU Law community would like to recognize the outstanding effort of Welch and Stiles as well as all those who participated in this year's competition. More information about the BYU Law Trial Advocacy program and the Linda J. Anderson Trial Advocacy Competition can be found at law.byu.edu/organizations/trial-advocacy.